Anime requests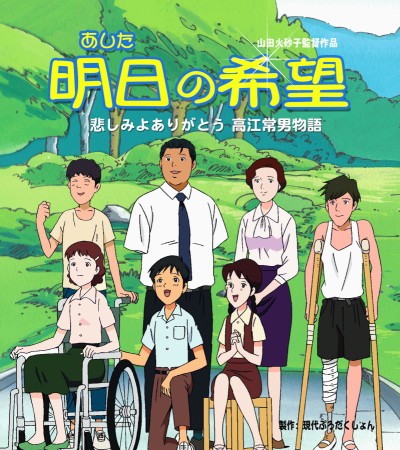 Ashita no Kibou: Kanashimi yo Arigatou - Takae Tsuneo Monogatari (Movie, 1 episodes, AniDB)
Requested on July 27, 2022, 10:10 a.m.
At the age of seventeen, Takae Tsuneo loses sight in his right eye and is forced to have both his arms amputated after touching electric lines during a construction accident. However, he decides to devote his life to poetry and literature, and begins to practice writing by holding a pen with his mouth. He eventually gets a job as a newspaper reporter and turns his attention to other people dealing with disabilities as he helps establishing a place for them in Akabira City, Hokkaido. Source: Japanese Film Database
New comments are disabled.